Back to Results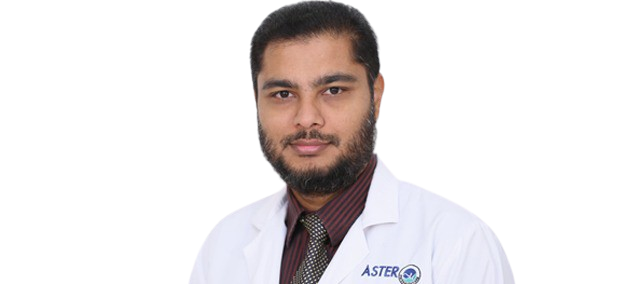 DR. RIAZ AHAMED
Specialist Periodontics
LANGUAGES
English, Hindi, Malayalam, Tamil, Urdu, Arabic
Education
Master of Dental Surgery (MDS) – Annamalai University (2003)
Bachelor of Dental Surgery (BDS) – Annamalai University (1997)
Fellowship in Laser Dentistry (FLD) - Genova University (2019)
Specialization
Dentistry
QCHP License Grade
Type of Physician
Credentials
Dr. Riaz Ahamed completed BDS in 1997, MDS (Periodontics) in 2003 from Annamalai University, Tamil Nadu, India. He did his Advanced Fellowship of Laser Dentistry from University of Genova, Italy in 2019. He has 20 years of immense experience in this field and is very ambitious, confident and hardworking dentist. He had received various awards for presenting scientific papers in National Conferences and for publishing articles in the National speciality journals.
Dr. Riaz has attended various conferences and courses including a course conducted by Smile Care India in association with New York University and a certified course conducted by GIFT Dental college (UK). Besides all these, he also has received honorary award for his exceptional service towards low income workers and actively participating in social work activities including free medical camps.
Dr. Riaz is proficient in languages such as English, Hindi, Malayalam, Tamil, and Urdu.
He joined Aster Medical Centre in June 2007 and has been a part of Aster Family since then.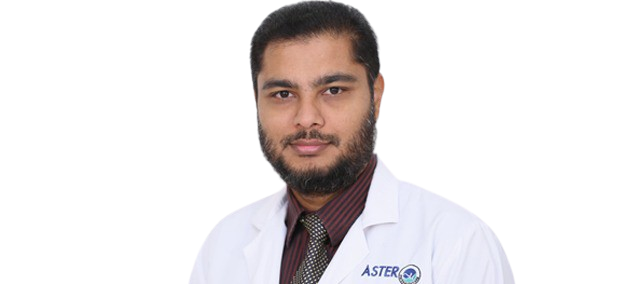 Professional Associations
Member of a Dental Council of India
Member of the Indian Dental Association
Professional Experience
Dental Surgeon, private clinic - Feb 1999 to 2000
Assistant Professor, Annamalai University - 3 years