We provide a comfortable, tranquil, and luxurious space to heal better and recover faster.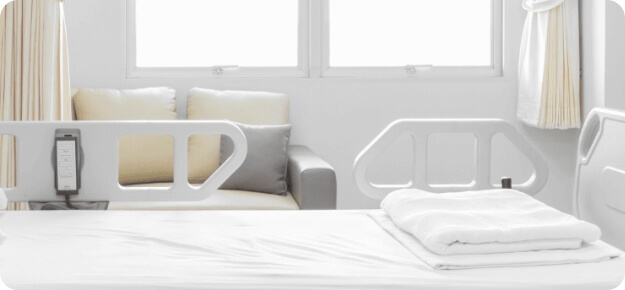 Other than providing a wide range of surgical treatments in nearly all medical specialities we'd also provide a comfortable, tranquil, and luxurious space to heal better and recover faster. That's why our rooms are spacious, aesthetically designed and well-lit our inpatient stays. At Aster Hospital we've both private deluxe rooms and twin sharing rooms, they are assigned as per the availability, average hospital stay and each patient's medical needs.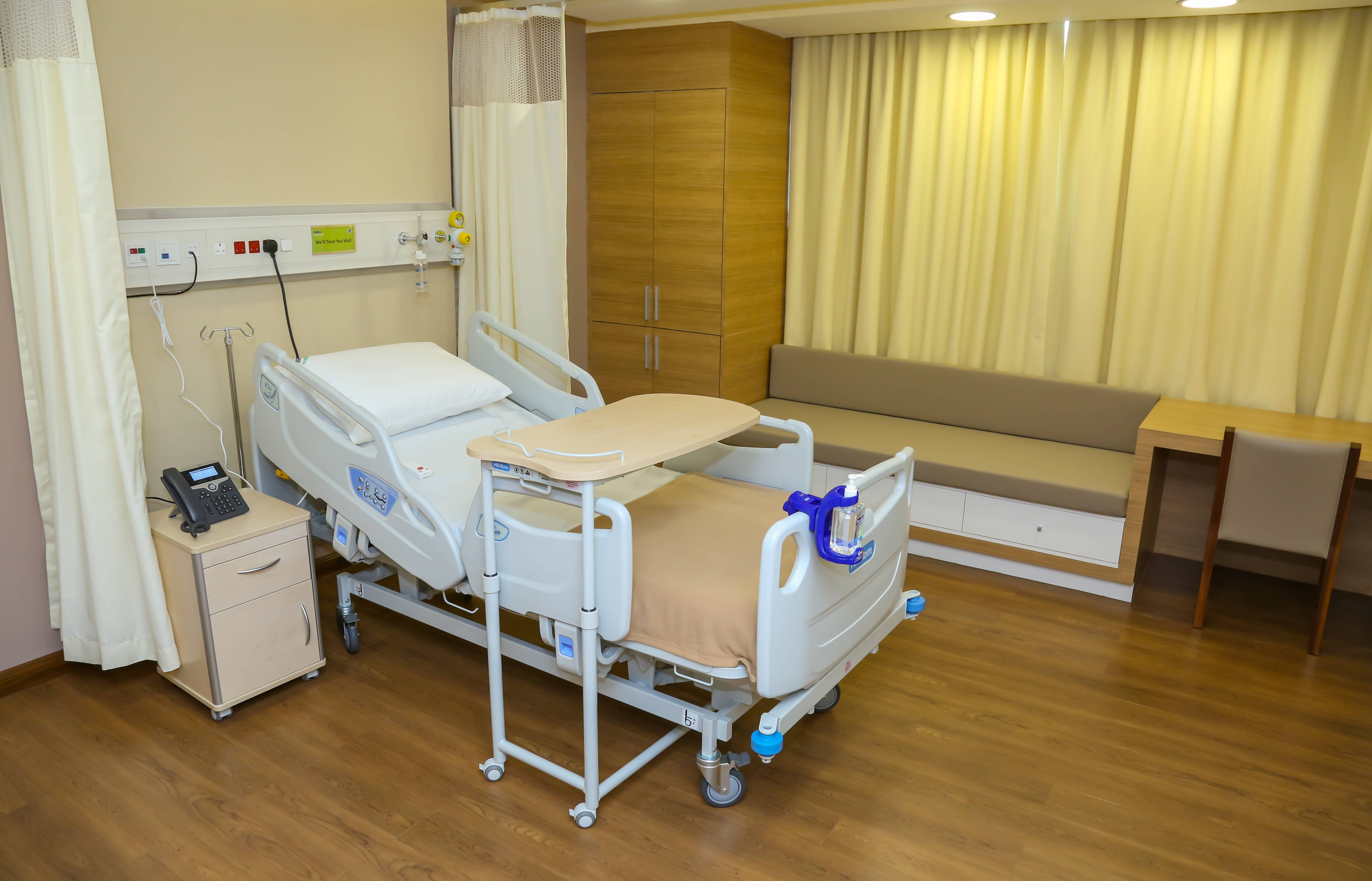 Deluxe Rooms
Every effort will be taken to provide you the room of your choice subject to availability.
You can opt for a room change, for which a request can be made to the Admission Desk. All rooms and ward beds are centrally air conditioned. Separate couches have been placed in all the rooms for the attendants.
1. Food and Beverages
A. Diet is an integral part of your medication. Our dietician in association with your doctor, shall assess your diet needs and specify instructions. You are advised to follow the diet recommended for your speedy recovery.
B. To ensure your safety, outside food is
prohibited during hospitalization.
C. Once a diet has been designed for your specific needs, we do not advocate any changes in quantity or otherwise, as it may prove detrimental to your treatment plan.
D. If you wish to consult on any nutritional or diet related matter, please contact our Dietician.
We offer a 5 course meal as detailed below:
• Bed Tea/ Break fast 7:30am-08:00am
• Lunch 12:30pm – 01:00pm
• Tea with light snacks 04:00pm- 04:30pm
• Dinner 07:30pm – 08:00pm
Any other order besides these services will take 60 minutes from the time of order and will be charged separately. Fixed attendant meals are available on request on chargeable basis. To ensure safety food from outside is not permitted. in hospital premises.
2. Housekeeping
A. Our housekeeping team will look after the cleanliness and hygiene of your room. Your room will be cleaned twice a day or as per your needs.
B. Housekeeping Desk can be contacted on Extn. No.888 for change of linen, additional cleaning etc.
C. News paper is provided for all patients rooms.
D. Kindly avoid flushing any materials like cotton, bandages, sanitary napkins etc in the toilets.
E. Guest laundry services are available on payment.
We solicit your cooperation and support in keeping our hospital clean. You are requested not to smoke or consume alcohol in the hospital premises.
Please do not dispose waste / rubbish anywhere except in the bins provided for the purpose. Help us in make this hospital an environmental friendly zone.
3. Entertainment
Private rooms are provided LED television with cable TV connection. The regional channels are available in different languages.
Our hospital is Wi-Fi enabled contact guest services to avail the facility.