You've got questions. We've got answers.
We've added new precautions to minimize the risk of COVID-19 transmission. You can focus on getting the answers you seek, knowing that we're committed to keeping you safe.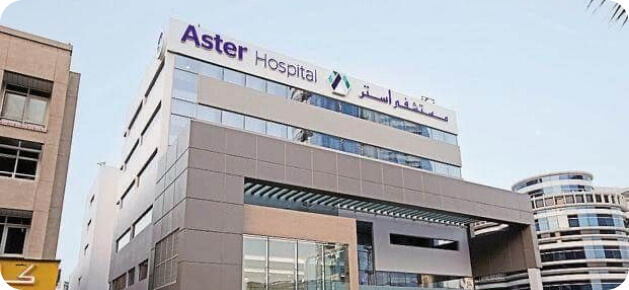 Our online interface for appointment scheduling is very user-friendly and developed in mind with non-computer savvy users. Aster now launched for online appointments making it easier for our customers to log in to their Aster Club. [Aster Apps are absolutely free to download from Google Playstore (for Android Phones), App store (for I-phones)]
Even in this time of uncertainty, Aster Hospital is a place for hope and healing — and we're delivering the care you need. We welcome both new and existing patients for virtual and in-person care, including elective surgeries, in adherence with federal and state executive orders and guidance.
Web appointment scheduling involves four easy steps:
Log in to Aster with your username & password
Search your/dependent name and Select Doctor from your menu
Select Date and Time
Book an Appointment
Please contact our helpline number +974 4444 0499 for a telephonic appointment of consultants.
Important information you must know when you take Online Appointment:
Have to be a member in Aster connect Register Now
Appointment for any doctor any clinic is possible for 120 slots from the time you browse Select Date and Time
The current session appointment is possible to subject to availability.
If the cardholder fails to reschedule/cancel the appointment the validity of the card will be cancelled with immediate effect.
Rescheduling is possible by sending SMS, Phone call, or by logging in to your account before 2 hours.
Rescheduling or cancellation confirmation will be given by SMS.
Book an Appointment
*Subject to technical availability of SMS & Internet. If there are any updates in the rules & regulations, it will be intimated on the website from time to time.
Please check the video to know the visual presentation of Aster Apps: https://youtu.be/6gA9J-lDQ6o
It has been the trust and confidence of people in the care and services of Aster that gives strength for it to flourish and expand its network. To reciprocate this faith of the people, Aster has introduced Aster Connect. It is Aster's unique Customer Relationship Management initiative that seamlessly offers comprehensive healthcare through all Aster verticals for its existing and growing customers. The membership offers a whole new experience in the way Aster serves its customers.
Benefits
Book an appointment for a doctor from anywhere any time any clinic
120 appointment slots are available for each doctor to choose from
Instant confirmation of your appointment through SMS *
Reminder service before your appointment *
You can reschedule or cancel your appointment by logging in *
Total time you spend is much less while you visit a doctor
Rules for the appointment
Have to register/ enroll members to get the benefits as per the Aster Connect program
Appointment for any doctor any clinic is possible for 100 slots from the time you browse
Current session appointment is possible subject to availability
Rescheduling is possible by Phone call or by logging in to your account
Rescheduling or cancellation confirmation will be given by SMS & Email
As a member of the Aster Connect you have access to Aster's online services that make everything easier for you. Whether you want to know about a doctor or a clinic nearer to you or to get an appointment with a doctor- no matter what you are looking for – it's all here at your fingertips!
Exceptional Facilities
Our facilities have won several certifications. including a Quality department led by experts in hospital quality management, which ensures that each and every facility not just maintains but also upgrades its quality standards, time and again.