Back to Results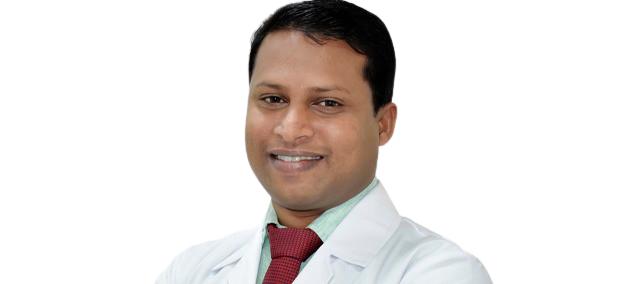 DR. MIDILAJ EIKARPALLI
Specialist - Orthopedic Surgery
LANGUAGES
English, Malayalam, Tamil, Hindi
Education
MS (Ortho) – Govt. Medical College, Trivandrum
MBBS- Govt. Medical College, Trivandrum
Specialization
Orthopedics
QCHP License Grade
P12939
Type of Physician
Credentials
Dr.Midilaj Eikarpalli is a Specialist in Orthopaedic surgery with more than 17 years of clinical experience. He has pursued MBBS from Govt. Medical College, Trivandrum and MS (Orthopaedics) also from Govt. Medical College, Trivandrum, India.
He holds a Lifetime membership of the Indian Orthopaedic Association, Kerala Orthopaedic Association, and Indian Medical Association. Dr. Midilaj was a member of the Medical Board of Lakshadweep Government and Member of Tender Evaluation Committee of Lakshadweep Health Services. Over the years, he has also attended various International Conferences, National Conferences and many CME's.
Dr. Midilaj is fluent in Malayalam, English, Hindi and Tamil languages. Prior to joining Aster Medical Centre, Dr. Midilaj worked with Al Ardhah General Hospital (Ministry of Health, Kingdom of Saudi Arabia), Airport & Port Health Organizations, APHO- Trivandrum (Ministry of Health & Family Welfare, Govt of India), Indira Gandhi Hospital, Lakshadweep, Govt. Medical College, Trivandrum and some other reputed hospitals in Kerala.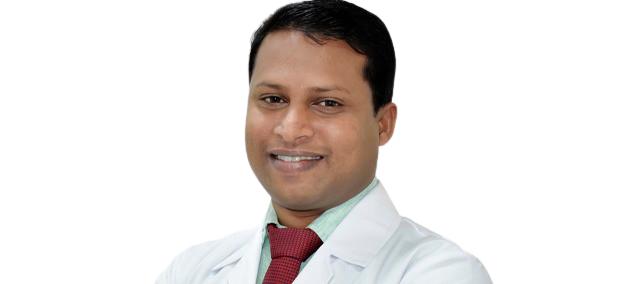 Professional Associations
Lifetime membership of the Indian Orthopaedic Association,
Kerala Orthopaedic Association,
Indian Medical Association
Member of the medical board of Lakshadweep Government
Member of Tender Evaluation Committee of Lakshadweep Health Services
Professional Experience
More than 15 years of clinical experience
Al Ardhah General Hospital (Ministry of Health, Kingdom of Saudi Arabia)
Airport & Port Health Organizations,
APHO- Trivandrum (Ministry of Health & Family Welfare, Govt of India),
Indira Gandhi Hospital, Lakshadweep,
Govt. Medical College, Trivandrum and some other reputed hospitals in Kerala